SAGO
Our sago harvesting and processing operation in South Sorong, West Papua, is operated by our subsidiary PT ANJ Agri Papua (ANJAP) since September 2007.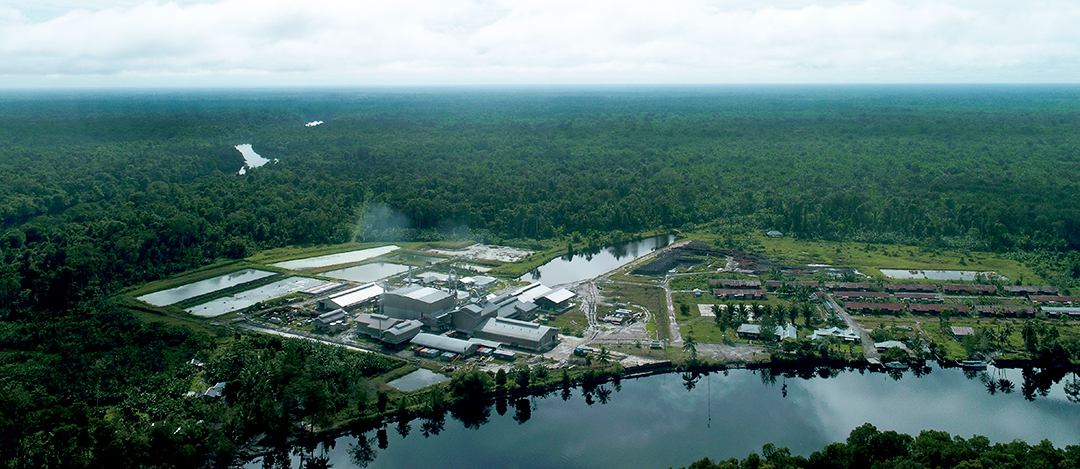 ANJ operates a sago harvesting and processing operation in South Sorong, West Papua, through our subsidiary, PT ANJ Agri Papua (ANJAP). ANJAP manages a 40,000 hectares concession, where it is pioneering the country's first commercial-scale harvesting of natural sago palm. ANJAP processes the logs at its sago mill to produce dry sago starch, which is sold to the food industry.
Our sago starch is processed from sago palms that naturally grow in swamps in our sago forest concession. To ensure that our harvesting process is sustainable and allows the natural regrowth of palms, we implement selective harvesting in which we only harvest palms that have reached an age of maturity. After the harvesting process is completed, we replace the removed palms and plant the wide vacancies with sago suckers selected from the surrounding areas. Any soil and biomass disturbed during harvesting are also restored. We do not apply any chemical pesticides, fertilizers, or any other chemical substances in our sago forest concession. The processing of sago starch in our mill uses modern industry equipment and does not use whitening chemicals. In other words, although we have yet to obtain organic product certification, our sago starch is in fact organically produced. In 2021, our revenue from the sago business unit reached USD 1.3 million, which represents 0.5% of our total revenue.
As a sustainable alternative to rice, sago plays a key role in our sustainable agribusiness strategy, which is aligned with the government's food security objectives as wellas its economic and social development acceleration strategy in Papua.
ANJAP has two brands of sago palm products. Sapapua for retail market available in 500 gram and Pati Alam for industry.
Sago Health Benefit